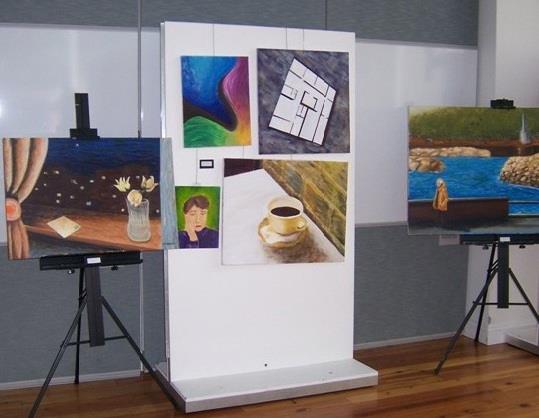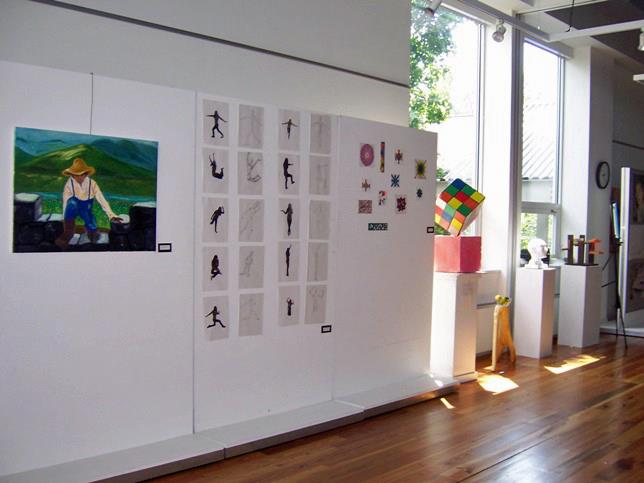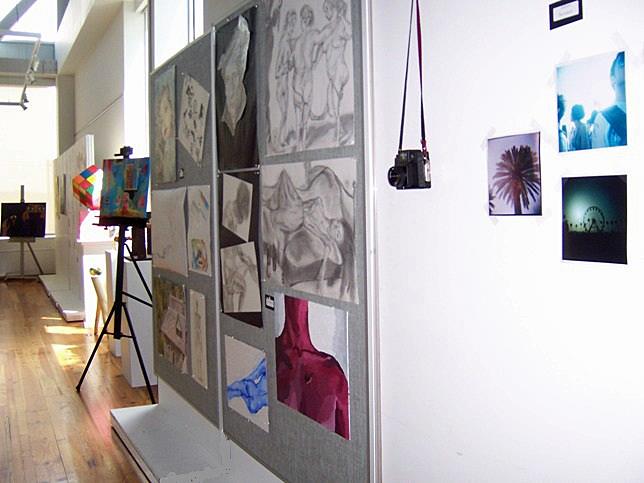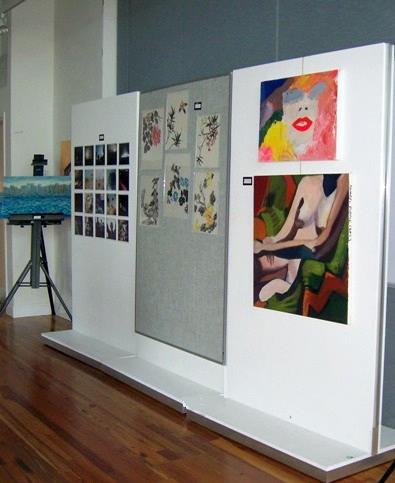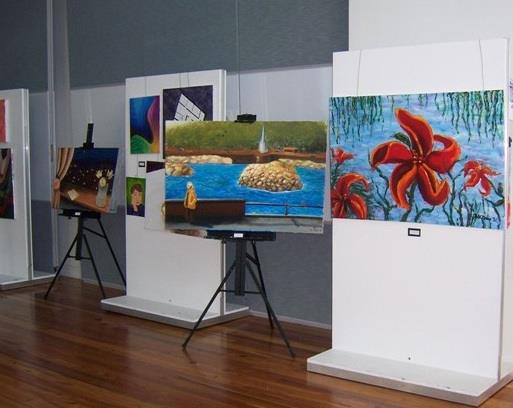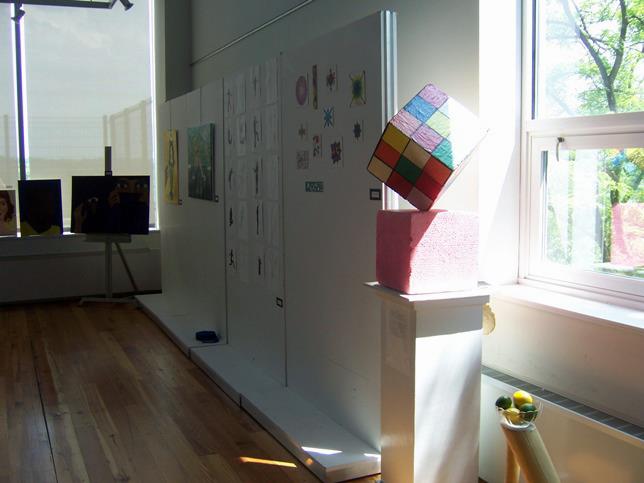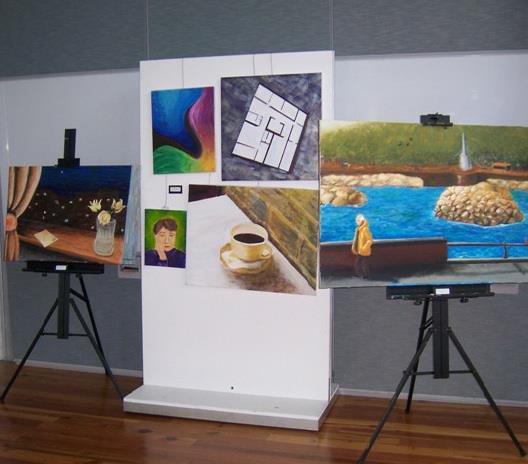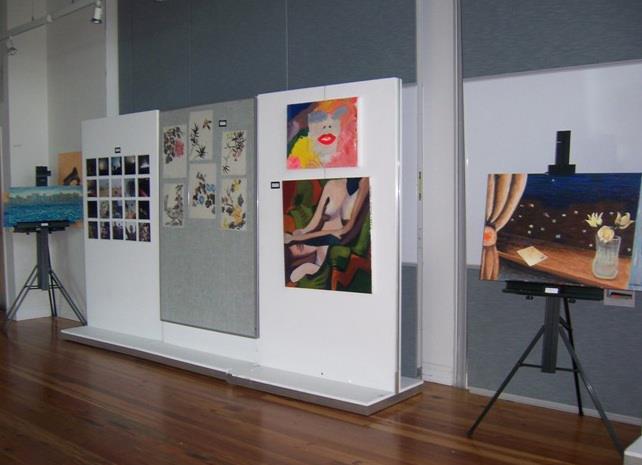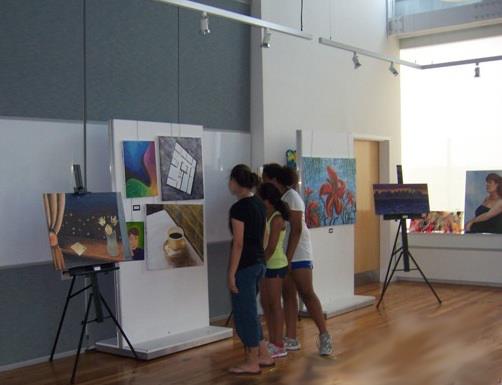 Riverdale Country School, NY, U.S.A.

Overlooking the rolling hills of Van Cortlandt Park in New York City, Riverdale Country School offers a tranquil setting for a campus filled with energetic youngsters from ages 7 to 18 years. Students are from all over the world and they come for an exclusive educational experience just a few miles from the culture and hustle-bustle of Manhattan.

Riverdale's Alumni treasure their experience and demonstrate their gratitude in many generous ways. On the occasion of the Class of '57s 50th Reunion, they decided to donate funds to completely refurbish a multi-purpose room. The refurbishment included enhancements to make it more friendly as an art gallery space. The bright, high ceilinged space in the main building on campus posed the challenge of wall space that was unsuitable for hanging art. Among the four walls, one is one-third windows, another has windows running its entire length, the third is a partition wall that folds and has classroom wipe boards attached to much of the surfaces, and the fourth wall is solid. Practically speaking none of the wall surfaces are usable for art display. In addition, because the room is multi-functional, anything placed there must be easily removable. The solution?  Panelock's Gallery Display System 100.

Riverdale's System 100 units are used in linear and single standing configurations. They intersperse them with canvases on easels and sculpture on stands. The units are easy to move around within the room, place up against the walls or roll away into storage. Whatever the demands on the space, System 100 enables Riverdale to meet it and have the best of all worlds thanks to the generosity of Riverdale's Class of '57 and the flexible, functional design of Panelock's System 100 www.riverdale.edu.