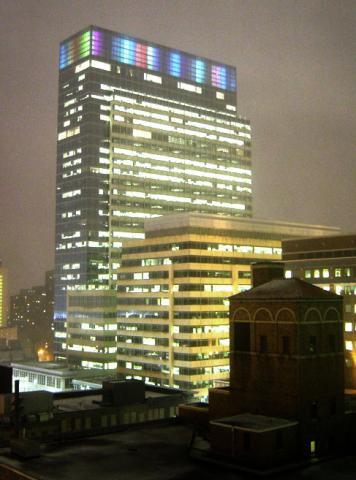 Target Corporation Headquarters, Target Plaza South, Minneapolis, Minnesota, U.S.A.

Panelock Gallery Display System 400 was installed in the new headquarters for the Target Corporation in Minneapolis.  

Working closely with designers, Ellerbe Becket, whose remit from the Target Corporation executives was to use the idea of change as their guide, Panelock Systems custom designed System 400 for use in Target Plaza South's Status Display Room. 

Gallery Display System 400 was manufactured in Panelock's factory in the U.K. and installed by Minneapolis company, Acoustics Associates Inc. working to Panelock's drawings and in close liaison with Panelock's design team. 

The Panelock overhead guide track was installed below the ceiling line so as to become a design feature of the room.  Display panels comprised 9mm MDF base board bonded to a tackable face board and covered with Carnegie Xorel fabric.