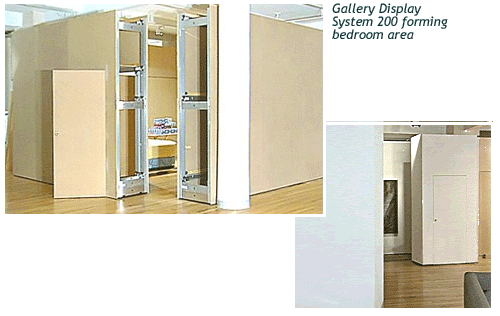 VIA Art Foundation, New York, USA

Panelock Gallery Display System 200 was commissioned by the VIA Art Foundation to provide flexible walling for a large living/working New York loft apartment, a new concept for the use of a Panelock System.

Working closely with Panelock technical advisors, the owner designed a series of living and working spaces with System 200 units locking together to create separate living and bed rooms and to separate the studio/workshop from the rest of the loft. Panelock doorway units, incorporating standard doors, enabled easy access to all areas and units could be instantly relocated to provide various art display walls within the studio, including projection screens for digital art.

The System, installed in 2002, was manufactured in England and shipped to New York for assembly by the owner and additional units have since been purchased to enable greater flexibility and art display wall area.