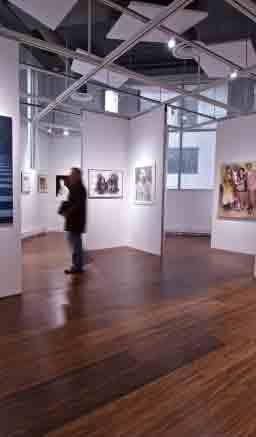 Fanelli McClain Inc for Washington DC based organisation, USA

Panelock's System 400 made its debut in the US nation's capital when Fanelli McClain, Inc. selected it for their project at a prestigious international organisation based in Washington, DC.  The system is in use in a space within the organisation's complex that undergoes change on a regular basis to accommodate a variety of different functions. Panelock System 400 complements the beauty of Fanelli McClain's design by enabling visitors to appreciate their surroundings during the events they attend.  They have created an impressive light and airy environment which readily lends itself to transformation into an art gallery for exhibitions, a classroom for learning, a meeting room for organizational business and a reception venue for galas and tributes, a multi-functional space that could not have been achieved without the flexibility and manoeuvrability of Panelock Gallery Display System 400.   

Working closely, initially with the Design Studio and then with specialist walling contractors, Reliant Drywall Inc. (www.reliantdrywall.com) , Panelock's design team created a track layout that would enable the display panels to be placed in as many configurations as originally envisaged by Fanelli McClain, thus ensuring their original concept was seamlessly translated into reality.   All components were carefully manufactured in the UK and shipped to Washington DC where Reliant Drywall efficiently installed them in accordance with Panelock's working drawings and instructions.