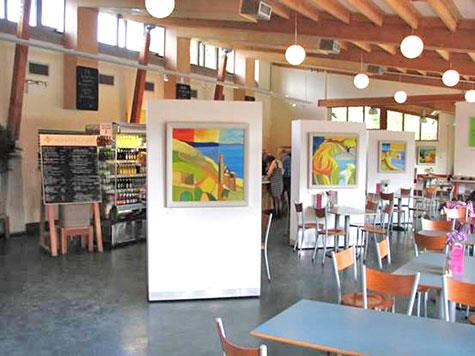 Trebah Gardens near Falmouth, UK

Trebah Gardens in Cornwall is truly a garden of dreams, a sub tropical paradise which has, over the past 20 years, been lovingly restored to its former pre war beauty by the Hibbert family, and more recently by Trebah Garden Trust.

The architect designed Hibbert Centre within the Gardens is host to a series of year round exhibitions and is also a venue for concerts and seminars, whilst at the same time accommodating the Garden's shop and and award winning Planters Café. Panelock Gallery Display System 200 provides versatile, moveable art display walls for the multi-functional gallery space and can be easily relocated or dismantled and stored when not being used within the gallery.