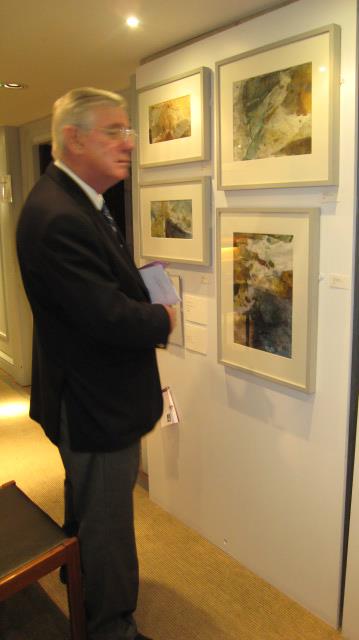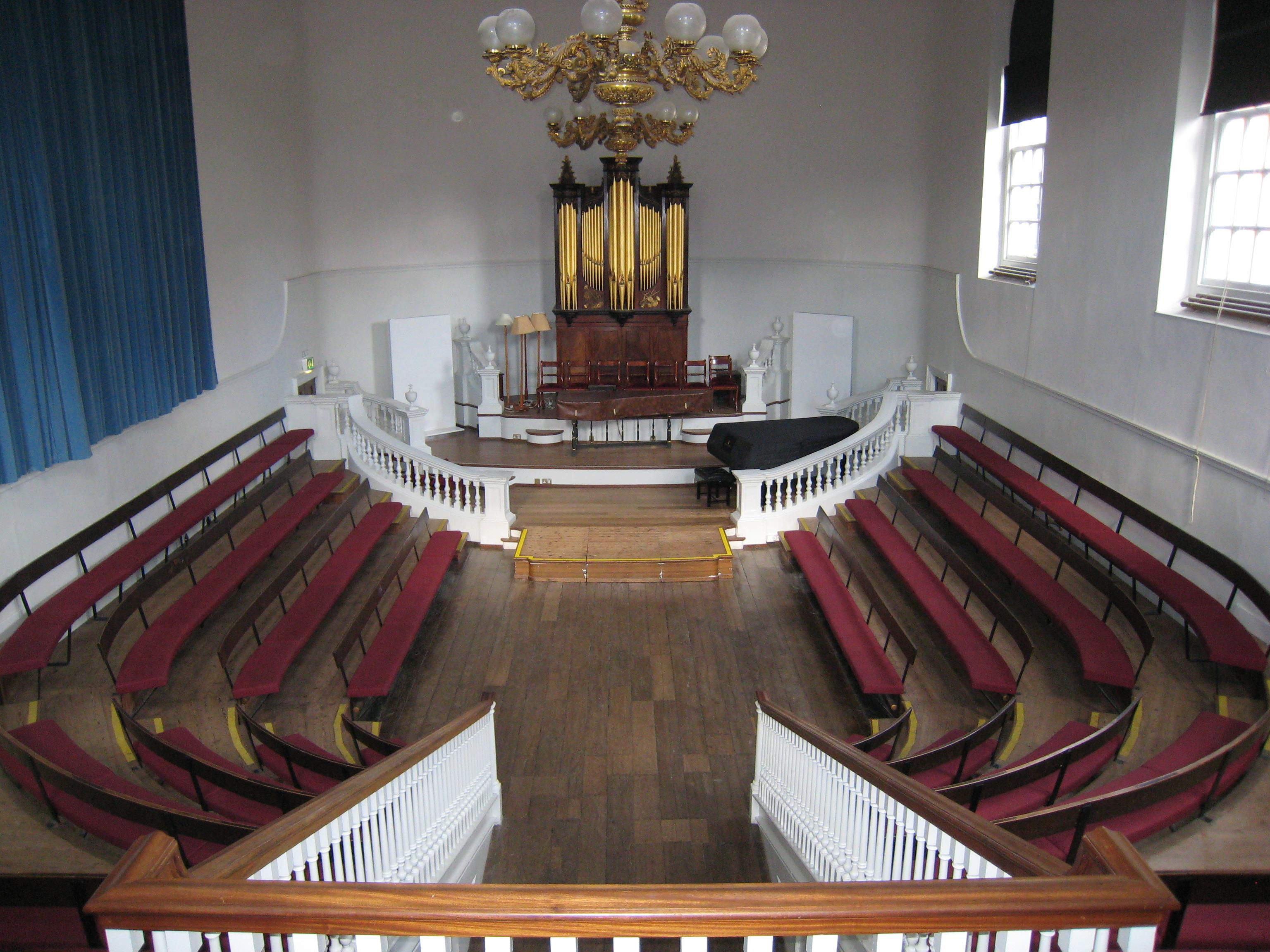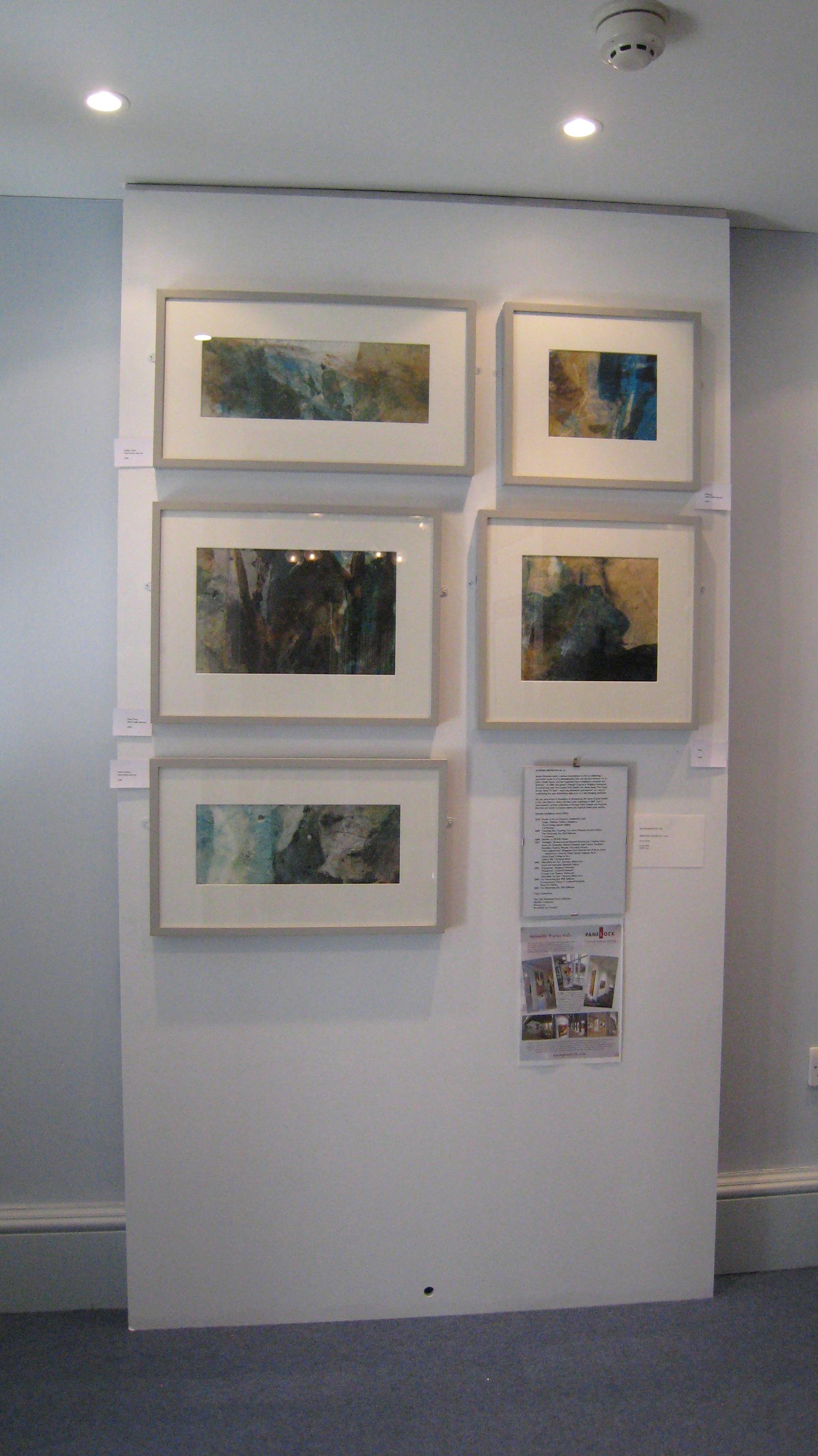 Oxford Lieder Festival 2012 at the Holywell Music Room, Oxford, United Kingdom
Panelock Display Walls at the Holywell Music Room for the 11th Oxford Lieder Festival

Having been honoured to lend their support as exhibition sponsors for the 10th Oxford Lieder Festival in 2011, Panelock are again proud to provide exhibition sponsorship for the 11th Festival which runs from 12th to 27th October 2012 (www.oxfordlieder.co.uk). Although outside Panelock's usual area of work, they were persuaded by Oxford Lieder's sheer commitment and enthusiasm that their input could be beneficial, not only to the proposed 2011 exhibition, but also to plans for future Festivals. With Oxford Lieder's tireless guidance, Panelock were able to provide viable solutions to the restrictions imposed by exhibiting in a small Grade 1 Listed purpose-built concert hall and where the artwork was required to enhance and relate to the musical programme. So successful was the outcome, that Panelock donated their display walls for the ongoing use of the Holywell and future Festivals.

Oxford Lieder is dedicated to the promotion of Song and to the support and encouragement of new talent by conducting extensive education programmes, offering sponsorships and staging a number of year-round recitals for young singers and accompanists. The annual Oxford Lieder Festival, is an extravaganza of music and song and has rapidly established itself as one of Europe's leading musical events. As part of 2011's 10th Anniversary celebrations, an exhibition of works by respected artist, Joanna Brendon MBE (www.joannabrendon.com) was displayed throughout the Festival fortnight. For this exhibition entitled "Mirroring Waves", Joanna took inspiration by listening to music - often Schubert - to produce works evocative of the coastal landscapes of the West Country. This year four distinguished British wood engravers - Sue Cave, Peter Lawrence, Hilary Payter and Harry Brockway (www.woodengravers.co.uk) will be exhibiting their works and we hope that the Panelock walls will again serve them well.

The exhibition venue, the Holywell Music Room, is the oldest custom-built concert hall in Europe, being opened to the public in 1748, and many prestigious visiting musicians, including Haydn, have performed in the magnificent, but very intimate and warm space. As no fixing to the fabric of the building was allowed, Panelock supplied two of their free standing System 100 panels and four custom-built System 600 panels, which merely locked between floor and ceiling utilising their inbuilt locking mechanism. So successful and unobtrusive were the panels that the Festival organisers commented that the panels "look wonderful in the Holywell, as if they were intended to be there from the day it was built in the 1740's". At the end of each Festival, the display panels can be removed and stored or alternatively left in situ, hopefully to be used on other occasions when it is considered that art may complement music in such a special space.